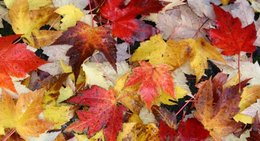 Chilly fall mornings cause many people to rethink their home's heating system.  Are you looking for a more efficient way to heat your home?  Regardless of your residential or commercial challenges, ductless heat pump systems are an excellent choice to heat or cool your space.
Ductless installations are simple and don't involve going through a major renovation. They make very little or no mess at all. Nor does it clutter your wall with a bulky window unit. Instead, a ductless heat pump or air conditioner integrates into your space elegantly. It's mounted high up on the wall, where it's least obtrusive and most effective at directing treated air to every corner of the room. For offices, it can be mounted on walls or ceilings.
Heating, Ventilating & Air Conditioning Solutions
HVAC (Heating Ventilating and Air conditioning) solutions are a rising need of today's households and businesses. Choosing the right one and getting them correctly configured can effectively save a lot of money and minimize long term maintenance costs.
If you are looking at cutting down on your energy bills and need an alternative to conventional ductwork or simply want to have the added flexibility of multiple indoor air handlers without all the fuss, then you need a ductless split HVAC system. Ductless technology provides a cost-effective, energy-efficient alternative for applications where the use of ducted air conditioning equipment would not be practical. 
Energy Savings with an Elegance
A ductless split system does not require using ductwork to remove your indoor air during its operation to return it to your home. Instead, it simply uses multiple indoor air handlers that are elegantly installed within the interior of the home itself. These connect to single or multiple outdoor units that are similar to those used by central air systems and heat pumps. 
A professionally installed Ductless Split HVAC system can not only significantly reduce your energy bills but also save you from frequent maintenance and repair hassles. Seattle HVAC systems offer highly professional ductless split air conditioning solutions.
Operationally a ductless air conditioner works in a similar manner as its ducted counterpart but, while central air conditioners employ a single air handler, blower, and evaporator coil, ductless split HVAC systems house all three components together in separate indoor units that are strategically placed throughout the house or building. Stylish enclosures are hung on interior walls or placed in the ceiling, which completely eliminates the need for ductwork in the air distribution design. This improves thermal insulation within the walls and delivers optimized energy-efficient heating and cooling all year round.
Importance of a Heat Pump
When selecting an HVAC system for your home or office it's important to choose or install the right heat pump very carefully and with professional advice. A heat Pump operates similar to a conventional air conditioner. It circulates a refrigerant through different temperatures and pressures to move heat from one place to another, but importantly, unlike an air conditioner, it works in both directions. Not only does it cool your home during the summer months, but it also heats your home during the winter months. Heat pumps can effectively and efficiently make your home comfortable all year round. They make a perfect match for households or businesses located at places with a moderate climate like Seattle. A professionally installed Heat Pump will optimize savings and reduce hassles over time. Qualified and experienced installers, service people for ductless split HVAC systems, Heat pumps may not be easy to find. If you are around Seattle, Seattle HVAC systems offer highly professional heat pump and HVAC services in Seattle.