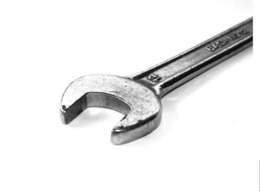 As unlikely as it sounds, each year, hundreds of home fires have been a result of a faulty water heater. According to the National Fire Protection Association, during the 4-year span between 2007 and 2011, water heaters were responsible for 11 percent of fires started by home heating devices. While we are not trying to scare you, we are trying to impress upon you the importance of proper water heater care and maintenance to ensure that you don't run into any major issues in the future. This is a list of tips to keep your water heater in tip-top shape.
Annually check your water heater
People typically don't have their water heater inspected until there is already an issue. It is beneficial to have a professional come check your heater once a year to ensure that there are no existing problems or anything that could potentially become an issue in the near future.
Know how to turn off your heater
This is important because if you happen to smell gas or discover a gas leak in your water heater, you need to shut off the gas as soon as possible to prevent a house fire.
Keep flammable materials away from heater
Be sure to keep flammable materials such as oily rags and paint and gas cans far away from your water heater.
Keep the surrounding area clear
In general, the water heater needs room to "breathe" and that there is adequate ventilation available for the pilot assembly to properly burn. If the airflow is inhibited by debris and clutter surrounding the water heater, it could become a fire hazard.
Keep area well ventilated
Water heaters are often located in or around a garage or work area in the home.  Something as simple as changing your car's oil or putting fuel into your lawnmower could leave fumes in the air that pose as a major fire hazard.  Always make sure that the surrounding area is well-ventilated so that there is no danger of the fumes combusting and causing a fire.
Your safety is always our number one priority. If you have any issues or questions about your current water heater or are considering an upgrade, give us a call! We would love to come out and take a look at your current set up and answer any questions about our latest products to keep your water heater running at peak performance.